Mar, 11, 2019
Comments Off

on Remoteapp Hosting
Remoteapp hosting is ideal for businesses who need anywhere access for client/server software like Giftworks or Sage. Remoteapp hosting allows you to log on to a website that looks like this: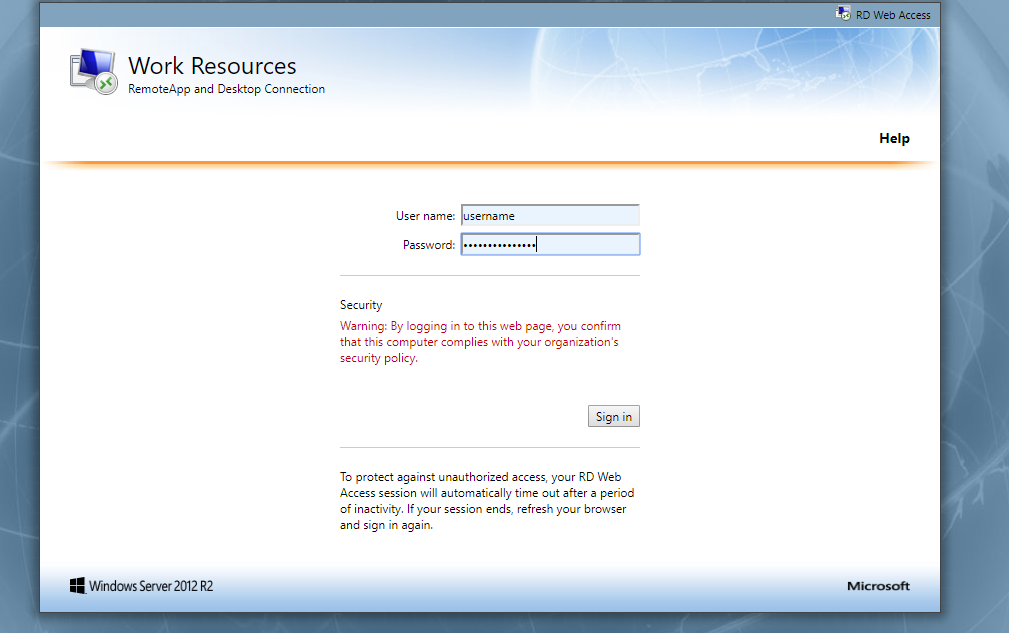 After you logon you'll see an icon for the software that you would like to access.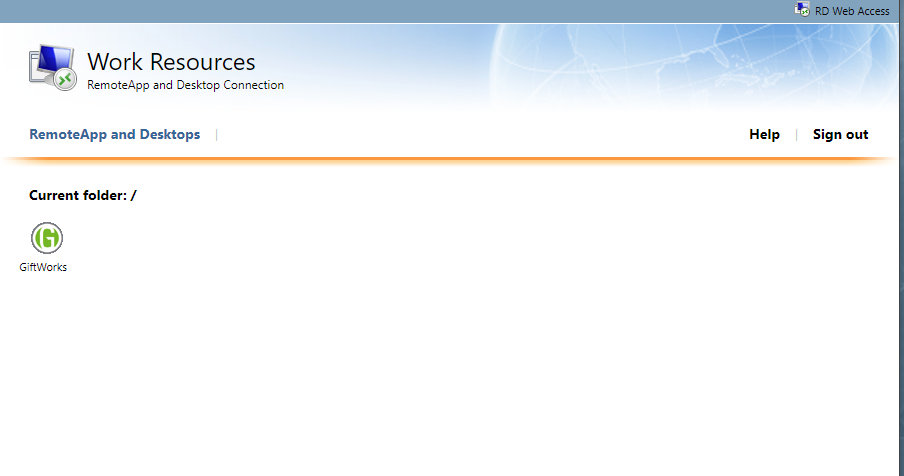 When you click on the icon the software will open and stream to you. The software will run as if it's running on your computer.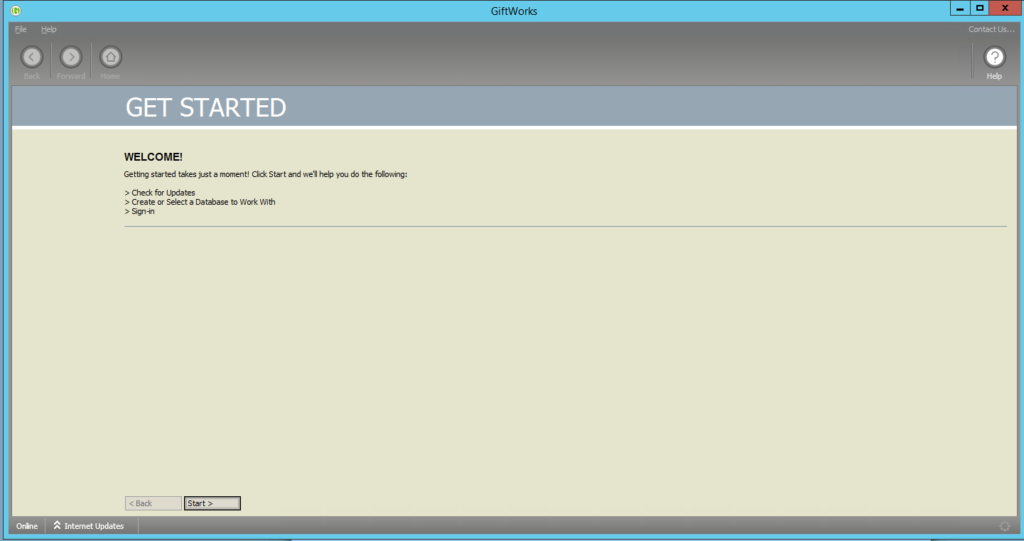 Does my organization need Remoteapp hosting? If you use a client/server database like Giftworks, Quickbooks, Lacerte, Sage or a custom Access database and you no longer have an on premise server to host that database, WitzEnd Computing's Remoteapp hosting service may be the best alternative to purchasing an on premise server.
Our Remoteapp Hosting service will allow your employees or contractors to access your software from any computer onsite or offsite.
We maintain a private cloud server for your software
We use our monitored offsite backup to backup your database nightly.
Contact WitzEnd Computing today for a Remoteapp Hosting quote at (619) 301-3501 or email [email protected]
Do you prefer to host it yourself?
Contact WitzEnd Computing for a one-time project quote to set up RemoteApp Hosting on your private AWS cloud. This requires you to provide your own Microsoft RDS Client Access Licenses. Call (619) 301-3501 or email [email protected]