WitzEnd Computing Cloud Migrations, Server Hosting and Offsite backup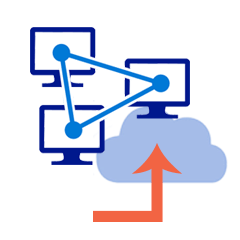 Migrate your on premise Windows domain controller and File server to the AWS cloud. WitzEnd Computing will preform a seamless and non-disruptive migration of your on premise Windows domain controller and shared data to your private AWS cloud. This will enable your employees to access their data from home, remote offices, in other offices or wherever they have internet access. With an AWS cloud server your computers will continue to be managed by your Active Directory domain and group policies. read more
Migrate your Exchange server to the Office 365 cloud. WitzEnd Computing will migrate your on premise Exchange mailboxes to Office 365. If you have an old Exchange server that might be vulnerable to a crash let us migrate it to O365 with Active Directory Sync so your end-users will have single sign-on and be able to easily access their email on their phones, in Outlook or through a secure web portal, with only one password. read more
WitzEnd Computing domain and file server hosting. Includes free migration! As an alternative to migrating to your own AWS cloud, let us host, migrate and support your Windows server and shared folders in our private cloud. read more
Monitored Onsite/Offsite backup. If you need to maintain an on premise server, WitzEnd Computing provides monitored onsite/offsite backup of your data. Your backup is only as good as the person watching it! WitzEnd technicians are on top of it. We check your backups daily to ensure they are working and immediately resolve any issues if they arise. If an employee accidentally deletes a file we're hands on with your staff, ensuring the file or folders are properly restored to the correct recovery point without overwriting other important documents. read more
Remoteapp cloud Hosting. Client server business software like Quickbooks, may need to be streamed from a cloud server so your employees and accountants can access it from anywhere. WitzEnd Computing provides Remoteapp cloud hosting and support for your business applications. read more
Hosted VOIP Migrations: If it's time to upgrade your old phone system, move to hosted VOIP. WitzEnd Computing provides seamless hosted VOIP migrations and support.